Kamiel 40th at European Championships cross country
December 11th 2005 - Finishing 40th Kamiel did what he promised to do: score points for the team. Due to the short preparation time after his tendon injury, a better result was not to be expected. The course suited him better than Roeselare and Kamiel ran significantly stronger after two extra weeks of training. Considering the very strong field, Kamiel was happy about his race. Starting in the back of the field, he very consistently managed to move up each lap. Kamiel was 2nd Dutch atlete in the race, with only Patrick Stitzinger (31st) finishing nine seconds faster. With Gert-Jan Liefers dropping out of the race, the team result was not as good as hoped for.
Gert-Jan and Kamiel being interviewed by Dutch television before the start.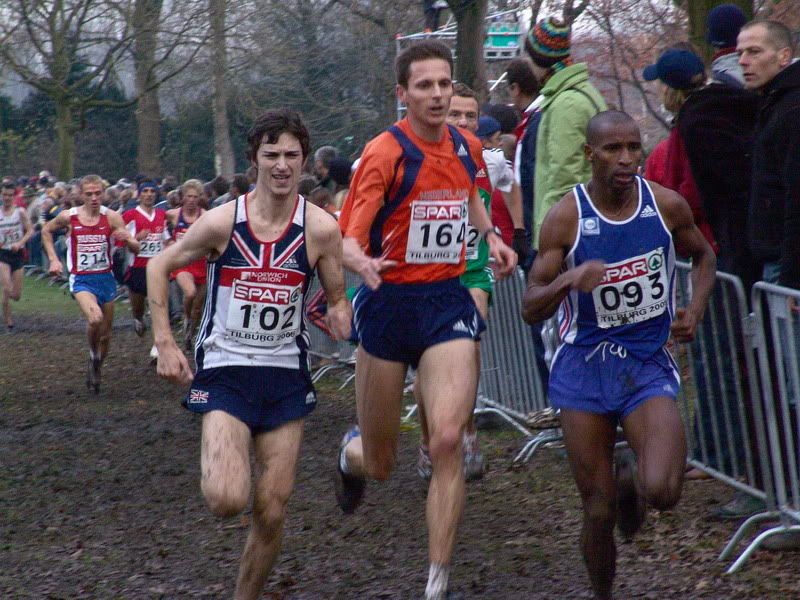 Kamiel passing a British and French athlete.
Race info
Pictures
Your reaction